Scuba Diving in Hin Daeng & Hin Muang, Thailand.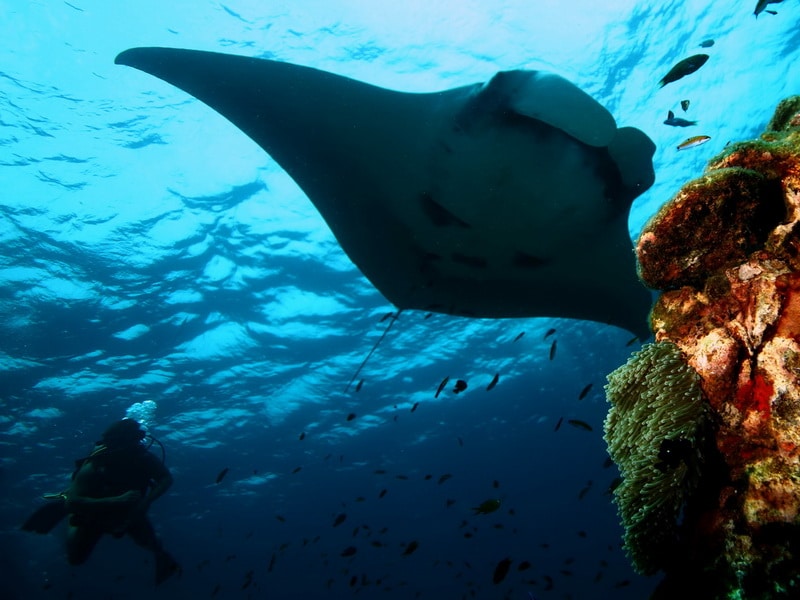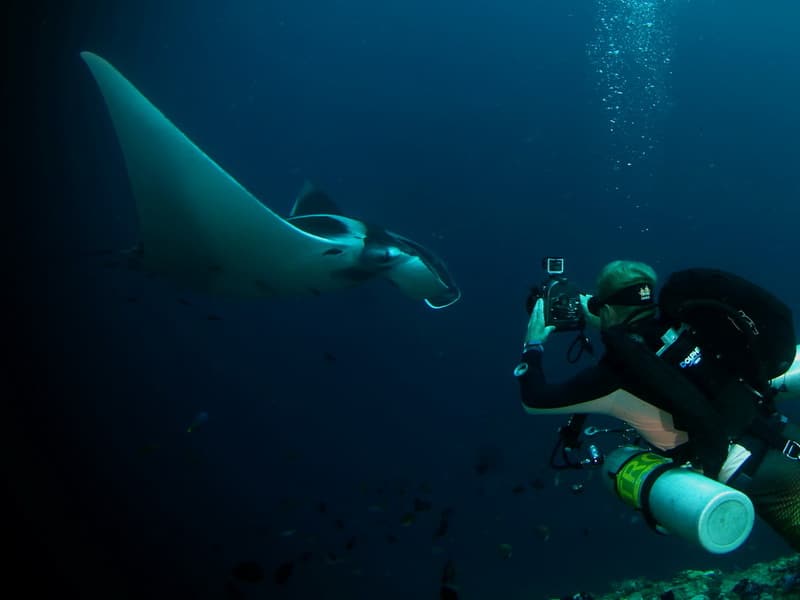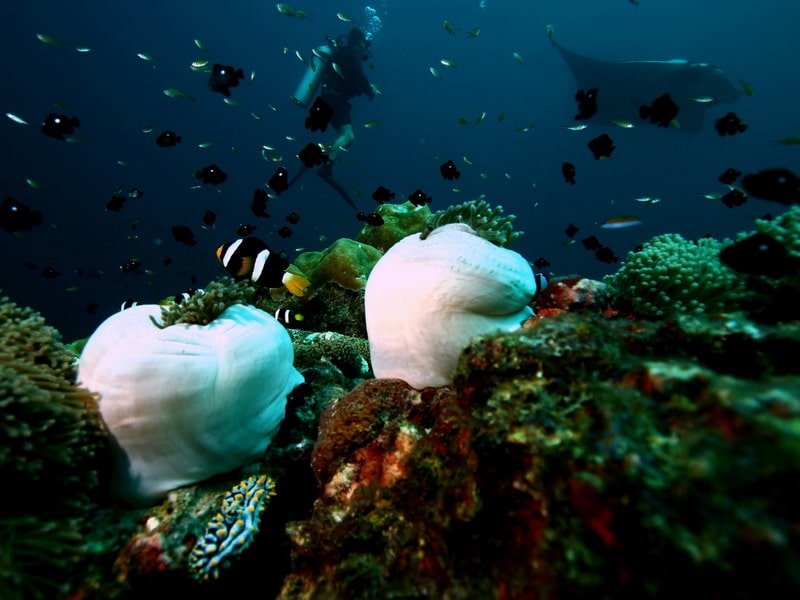 Hin Daeng is the crown jewels of the southern Andaman sea.
This world class dive site is often named as one of top  3 dive sites in Thailand list. Two deep pinnacles, Hin Daeng and Hin Muang, are in the middle of the sea dropping down to 70 meters and bursting with red soft corals and  teeming with marine life.
Visibility is normally excellent, on a good day you can see the bottom at 40-50 meters from the surface. These are regarded as the best dive sites in the Krabi and southern Thailand area and it's not unusual to encounter Manta Rays or Whalesharks.
Depths of 50+meters makes it a very good dive site for more experienced recreational divers and technical divers however, there are often strong currents that require a confident level of diving skills.