Scuba Diving in King Cruiser Wreck, Thailand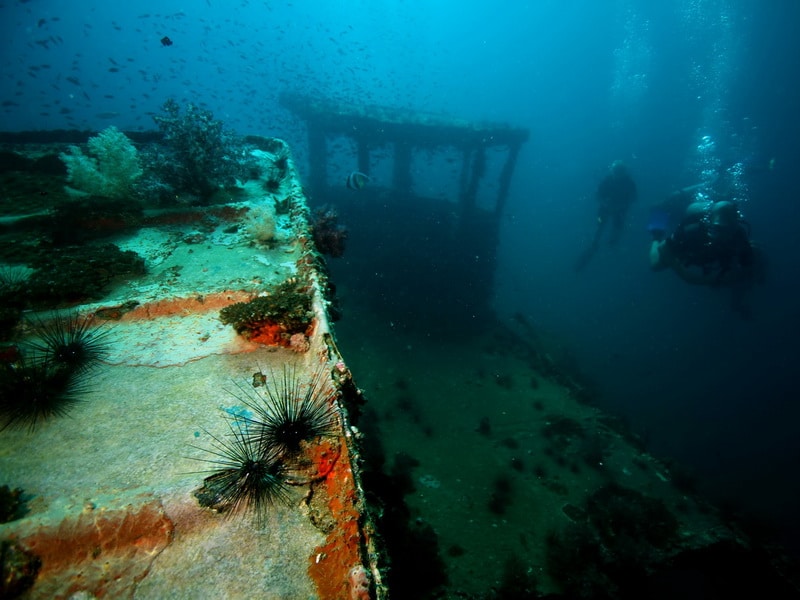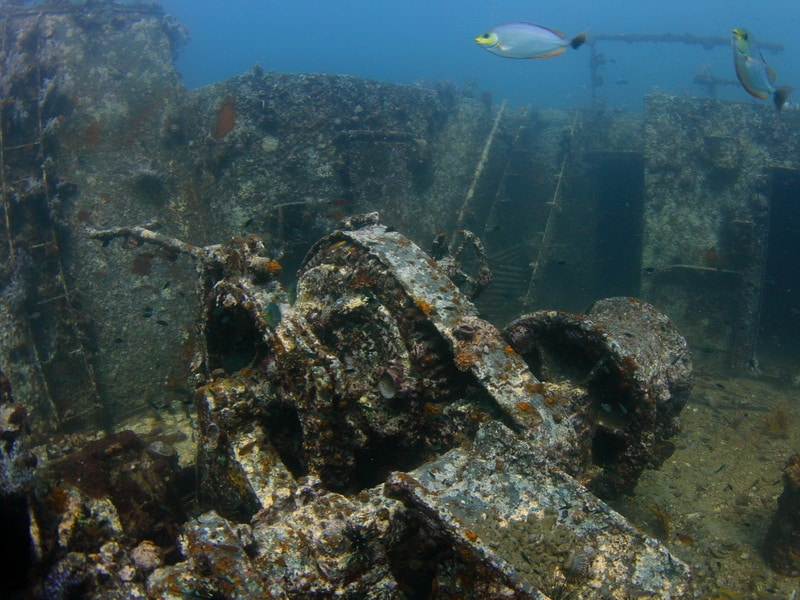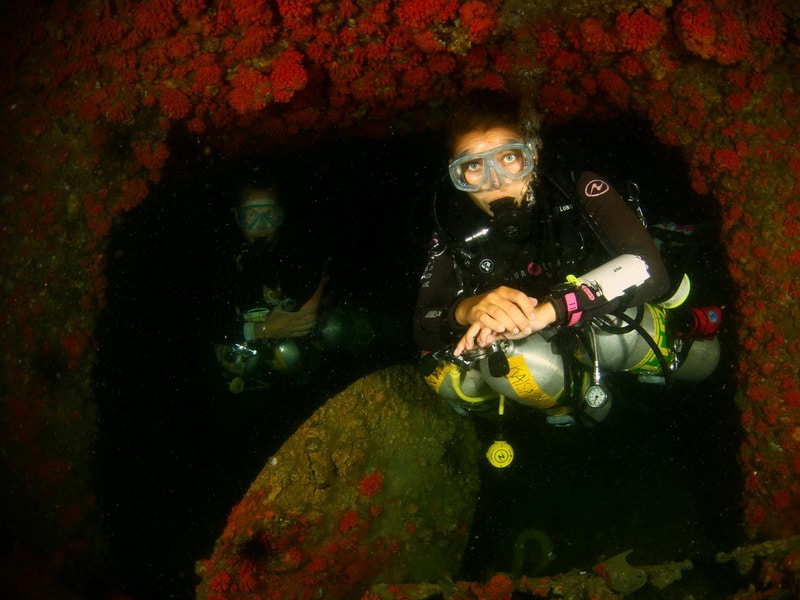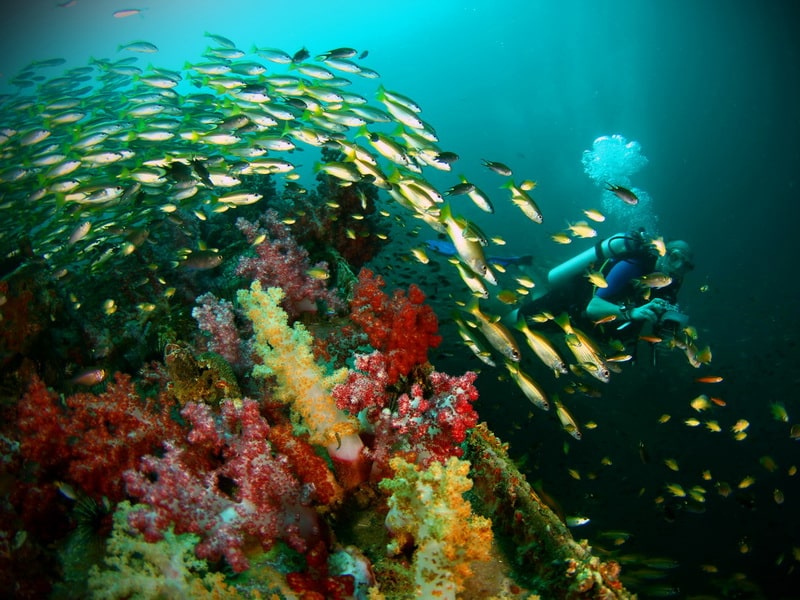 The King Cruiser wreck is located in the Shark Point Marine park and is by far the most famous wreck in the area.
The wreck is 85 meters long, 25 metres wide, roughly 15 meters high and sits upright at 32 metres on a sandy bottom. The car ferry running between Phi Phi Islands and Phuket hit the Anemone Reef in 1997 and has ever since been one of the main diving attractions in the area.
The wreck is full of both structural details and Marine life.
Due to the depth (18-32 meters) and occasional strong currents, the King Cruiser wreck is recommended for more experienced divers (AOWD+)