Scuba Diving in Koh Haa Yai, Thailand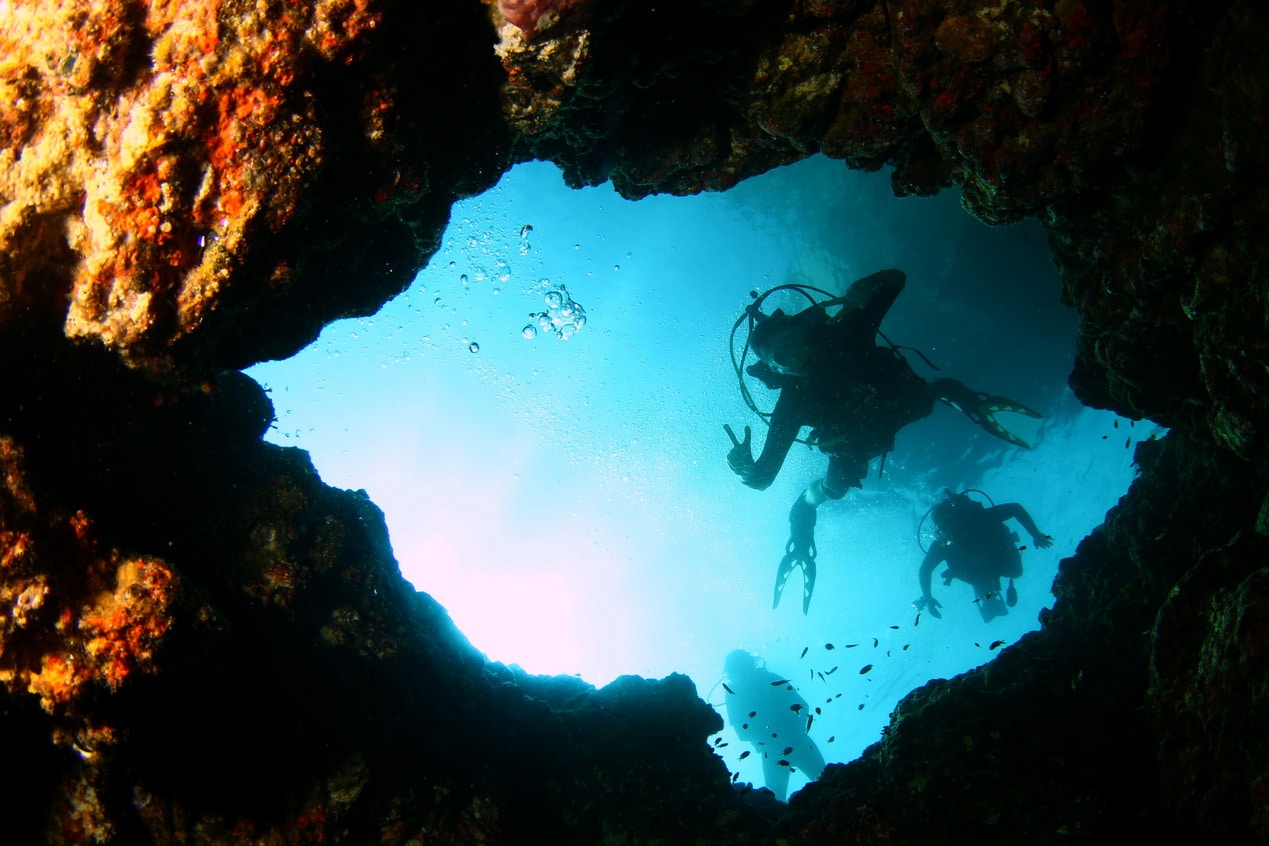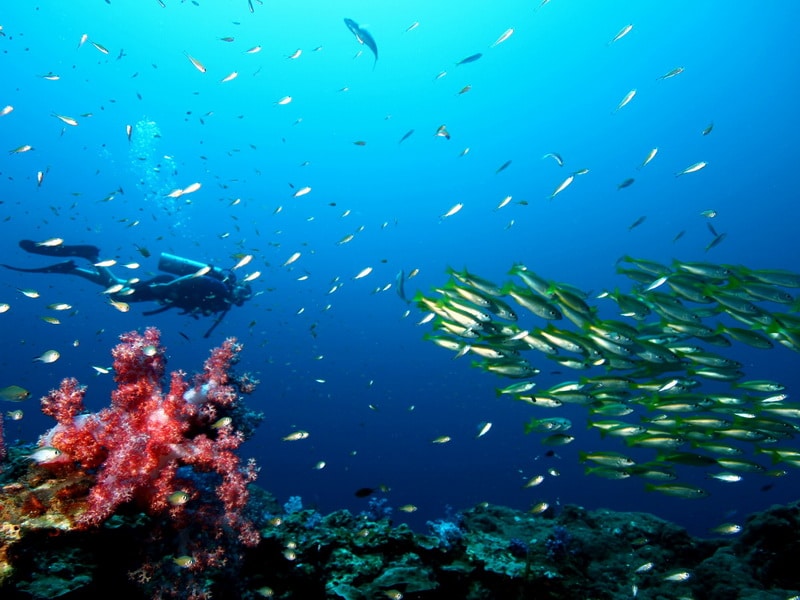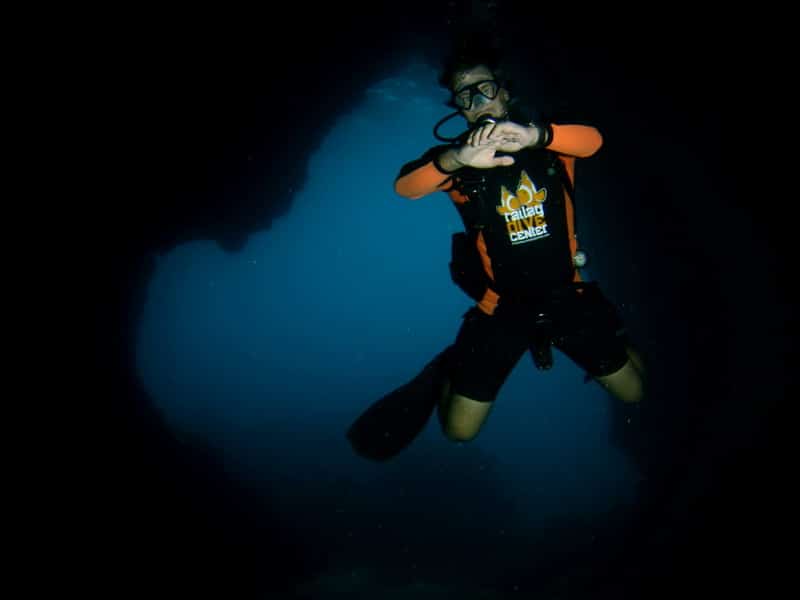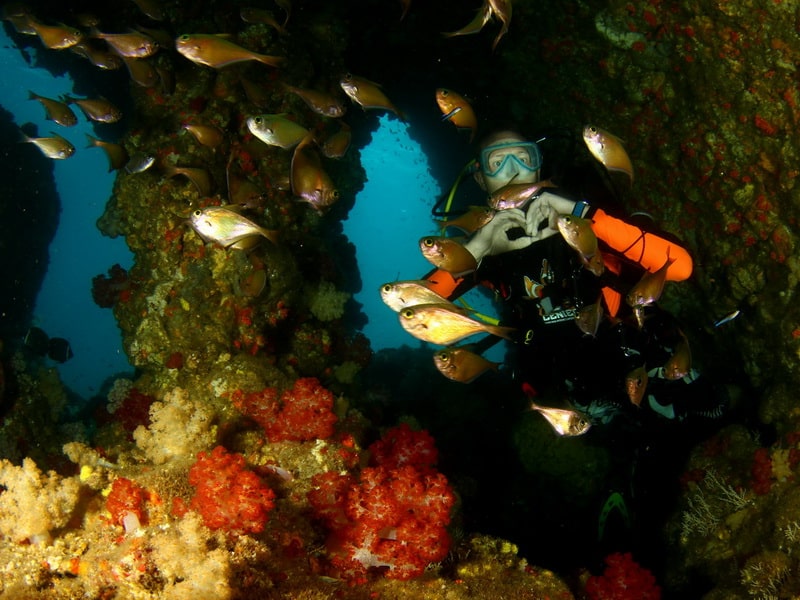 Koh Haa Yai is famous for its caves, caverns and canyons.
The shallow depths of 5 metres which drop down to a maximum  depth  found here of 45 meters and there are plenty of deeper pinnacles to explore so Koh Haa Yai is well suited for all types of divers and is often favoured by more advanced recreational divers and technical divers because of it's versatility, great visibility and no matter the weather, you always find a sheltered side to explore. Have you dived the Chimney or visited the Cathedral already?
Because of the versatility of Koh Haa Yai, there are also plenty of shallow areas for more inexperienced divers, such as introduction to scuba diving and snorkeling.
The visibility is always good and often 30 metres with only slight to moderate currents which makes diving here very pleasant.
The amazing visibility combined with amazing marine life such as  Scorpionfish, Turtle, Ghost pipefish, Moray eel  and Whalesharks make amazing diving. The speciality of Koh Haa Yai are the caves and caverns that provide an amazing underwater scenery for diving and photography.